Progress Report - September 2022
Over the summer we have completed the pyramids of type 1 aggregate; our Tuesday gang have covered everything with blinding concrete and the Thursday volunteer gang have followed right behind laying damp-proof membrane.
Then we started putting in the rebar cages to create the reinforced concrete beams that support the walls. If you have never been involved in laying reinforced concrete, you may not know what is involved in this.  Last August we took delivery of hundreds of steel bars of different dimensions and lots of hoops and lots of large sheets of mesh. We spent a lot of time combining the 16mm bars with the rectangular hoops – every time a bar went through a hoop it was wired together – most of the cages had 10 bars connected every 200mm to hoops.  We made them in record time.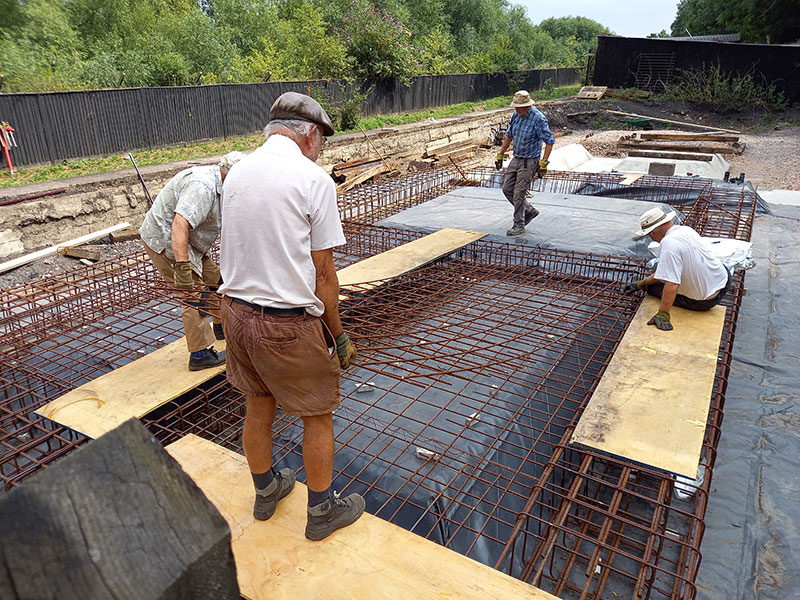 When the membrane was down, we heaved these cages into position and then had to join them together with more bars – 20 bars to each corner connection, each bar needing to be wired 7 or 8 times.  The cages weren't all perfect after their journey, so a few of them needed adjustments and repairs and partial re-wiring.  In particular the cage beneath the bay window, was rebuilt in parts some three times.  Eventually we discovered some of the bars were not anywhere near 45 degrees, as specified, and this put the shape out, causing us the need to rebuild it.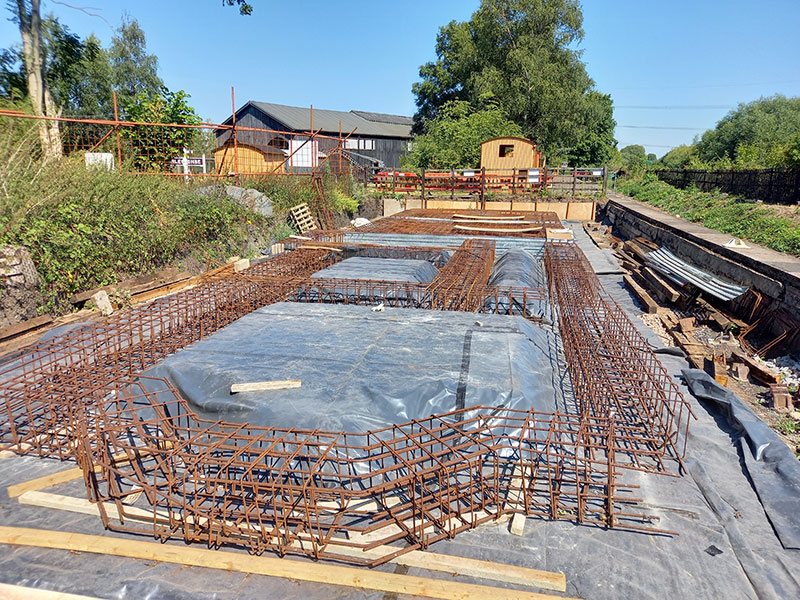 With the cages connected up, we have put in two layers of reinforcing mesh between the beams.  Whilst cutting the mesh to shape is easy, connecting it to the beams isn't – we had to lash it to 10mm bars, or lacers, every 200mm.  Where a beam isn't on an outside edge, we had to run the lacer through the beam.  Again, thousands of wired connections.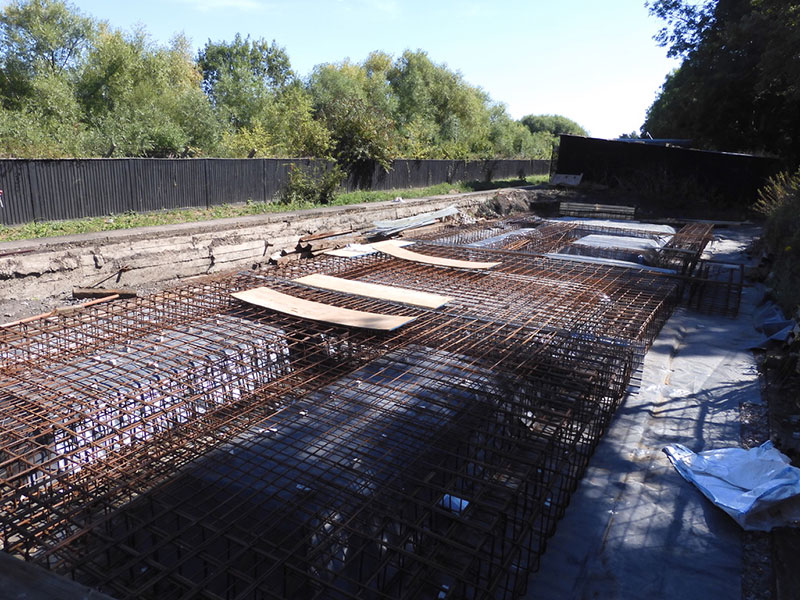 We have put three lines of expanded metal across the foundations which are used to create an end to each concrete pour that allows us to stop for a week – we couldn't manage a continuous pour of the complete foundations, but this allows us to break it into 4 pours. But the wiring up of the rebar is nearly all done now, with a couple of weeks' more work to do.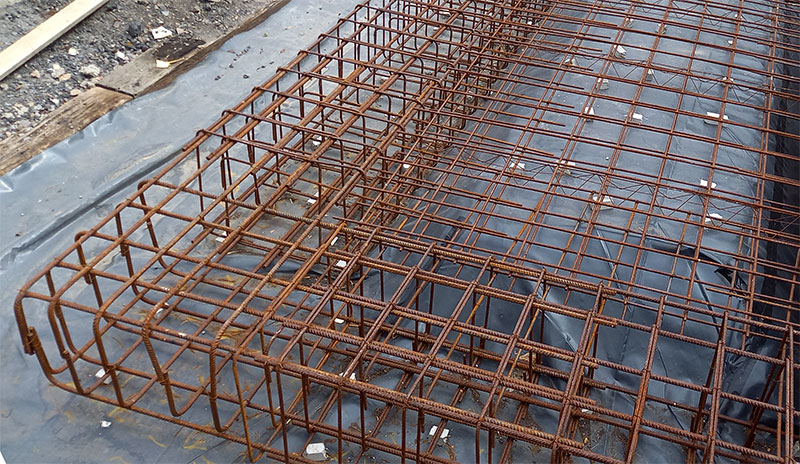 The Tuesday gang are making excellent shuttering to form the edge of the foundation slab. The building inspector visited us on Thursday 8th September and pronounced himself satisfied with our sub-foundations and reinforcing. All being well we hope to start pouring concrete on 20th September.  That will be a story in itself.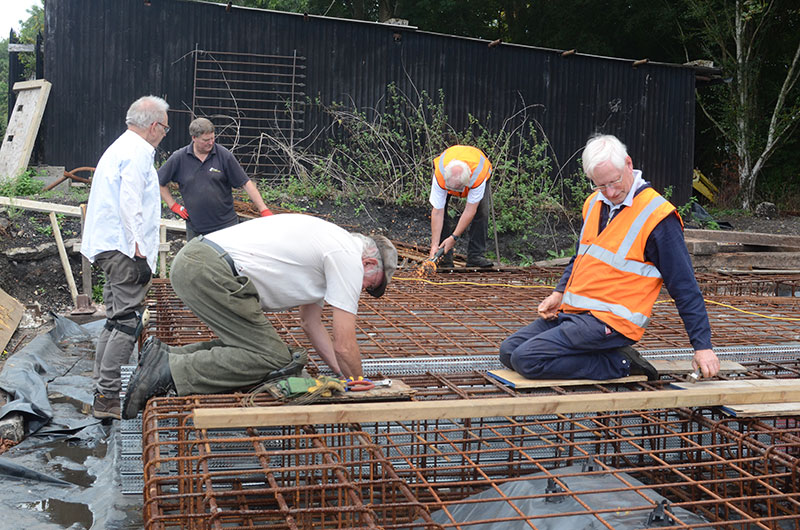 The team is growing slowly, and we benefited from the help of 4 new faces by the end of our work week at the beginning of August.  There are about 17 current volunteers, of whom 10 are active 3 weeks out of 4, including our architect working behind the scenes – although he did his fair share of wiring too during work week!  We are always ready to welcome new volunteers to the team.
The 20th September will not only be the day of the first concrete pour, but it will also be the day that we present our first illustrated talk about Heyford Station in history, and the story of the dismantling and re-building.  Alan Price and Tim Part will be presenting to the Somerton Historical Society.  This is most appropriate, as Somerton is the next village to Heyford.
As always, there is plenty of work to do, so get in touch if you want to join us – contact Tim Part via the DRC office or by sending an e-mail to gws.heyford@outlook.com.